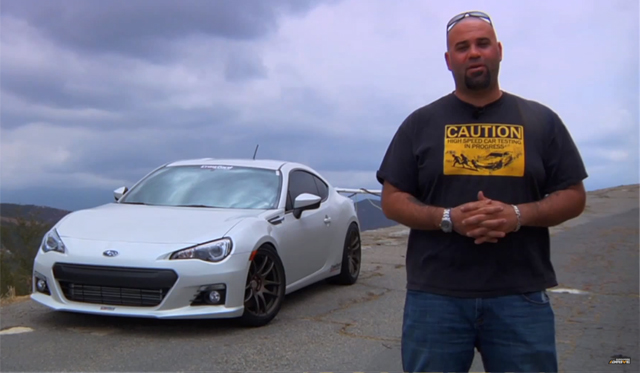 Despite being released to critical praise around the globe, both the Scion FRS/Toyota GT 86 and Subaru BRZ have been criticised for not producing enough power.
After all, the tiny 2.0-liter Subaru boxer four-cylinder engine found under the hood of these cars only pumps out 200hp and with Toyota and Subaru taking their time in upgrading the entry-level sports car, standalone tuners are now being given the chance to really start tweaking with the 2.0-liter engine to extract much more power.
One of the latest tuners to join that every growing list is Crawford Performance in the U.S. which has turned a stock white Subaru BRZ into a true monster producing 450hp and 500lb-ft of torque thanks to its completely rebuilt engine and the addition of a turbocharger.
In the latest episode of Tuned on the Drive YouTube channel, Matt Farah was given the chance to drive that car and it seems as though the additional power really transforms the Subaru BRZ into a true Porsche 911 rival!