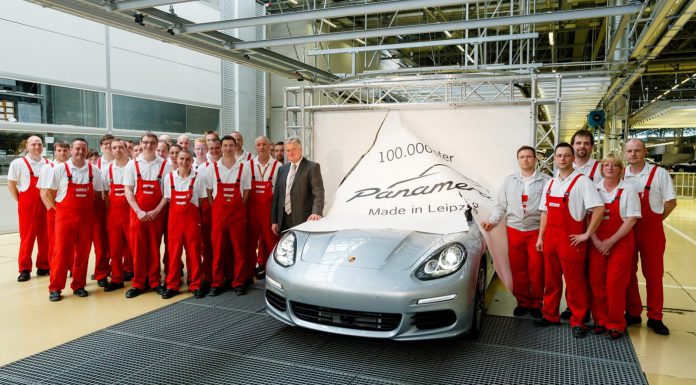 Porsche's Leipzig production facility has just celebrated producing its 100,000th Porsche Panamera model since production of the sporty and luxurious German sedan began just under four years ago.
Just like the Porsche Cayenne SUV released a few years before it, the Porsche Panamera initially shocked many in the automotive industry as such a car had never been seen before from such a high-end supercar manufacturer like Porsche.
However, despite their initial trepidations, customers have quickly warmed to the Porsche Panamera and with the car now being offered in a selection of different variants, including a hybrid, its success is sure to continue to build in the coming years before the next-gen car debuts sometime in 2016.
Chairman of the Board of Porsche Leipzig GmbH Siegfried Bülow said, "In over 120 countries, Panamera customers drive a Porsche that is 'Made in Leipzig' and sport this quality seal around the globe. The team and I are very proud of this."
In recent months, the Porsche Panamera line-up has seen the release of a selection of upgrades, including the recent model-wide facelift, as well as the release of long-wheelbased versions of the Porsche Panamera Turbo and Porsche Panamera 4S as well as the aforementioned release of the Porsche Panamera S E-Hybrid.