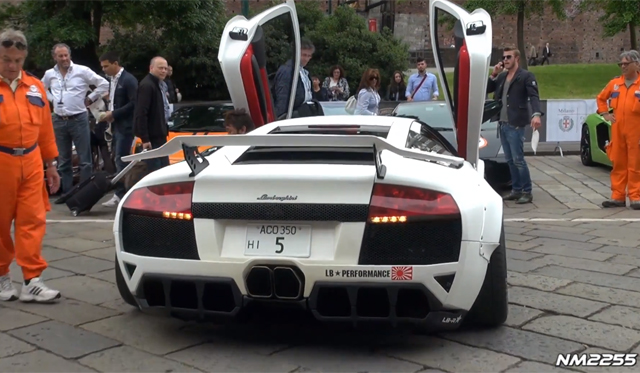 At the recently concluded Lamborghini 50th anniversary Grande Giro tour through Italy, one of the most unique Lamborghini's in attendance was a widebody Lamborghini Murcielago customised within an inch of its life by LB Performance.
Based off the original Lamborghini Murcielago which featured a 6.2-liter V12 engine, the Lamborghini Murcielago LB-R by LB Performance includes an insane widebody kit, forged deep concave black wheels as well as an extremely potent Power Craft exhaust system.
While attending the Grande Giro, NM2255 was lucky enough to film the car's insane hydraulic suspension system functioning as well as its extremely loud Power Craft exhaust system!