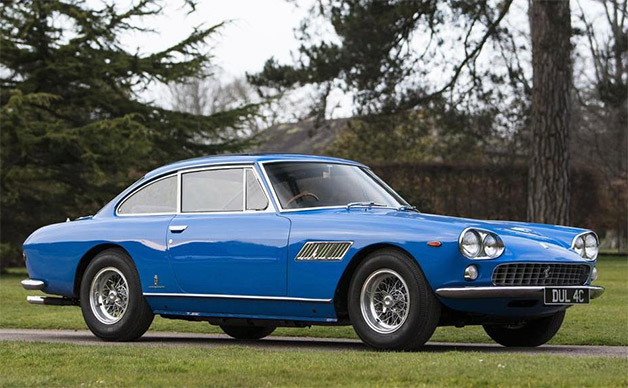 John Lennon's very first car, a 1965 Ferrari 330GT 2+2 Coupe is set to be auctioned by Bonhams and is expected to fetch between 180,000 and 220,000 pounds.
Painted in a stunning shade of Azzuro Blue, Lennon's 1965 Ferrari 330GT 2+2 Coupe was originally purchased for just 6,500 pounds, the equivalent to around 110,000 pounds in today's money.
Senior Specialist in the Bonhams Motor Car Department Sholto Gilbertson said, "It is a wonderful commentary on the early excitement generated by 'Beatlemania' that John Lennon didn't even have to leave his house to buy his first car.
"We are delighted to be offering a car associated with such an icon of contemporary popular culture at the first of our Goodwood series of auctions in 2013. Already our Festival of Speed Sale is shaping up to potentially eclipse last year's record-breaking total."
The car will be auctioned at this year's Goodwood Festival of Speed 2013 on July 12th by Bonhams.