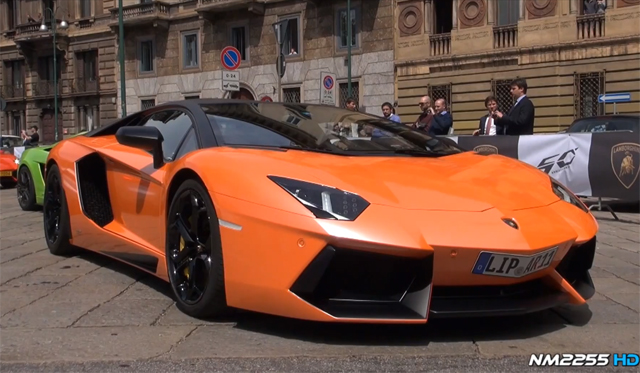 The very first stage of the Italian wide Lamborghini 50th anniversary Grande Giro tour kicked off in Milan recently where well over a hundred insane Lamborghini's gathered for one massive celebration.
While featuring every single car in attendance in a single video would be nearly impossible, NM2255 has put together some of the best sights and more specifically, the best exhaust sounds filmed at the event.
Included in the video are insane revs from a widebody Lamborghini Murcielago LP640 by LB Performance, as well as numerous Lamborghini Aventador's and the first generation Lamborghini Murcielago!