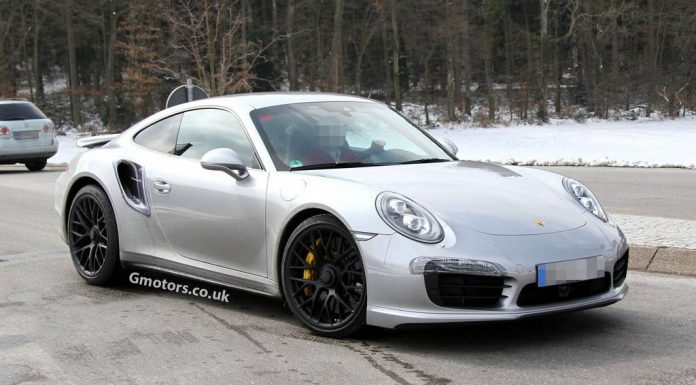 The 2014 Porsche 911 Turbo is set to be the company's new flagship 911-variant when it hits the market next year and Road & Track has just released some more details about the upcoming German supercar.
First and foremost and as expected, the 2014 Porsche 911 Turbo will not be available with a manual transmission meaning owners will be stuck with Porsche's advanced PDK system.
Nevertheless, the 2014 Porsche 911 Turbo will be the fastest 911 Turbo produced to date with additional boost and a high redline meaning the car can now pump out 520hp and 479lb-ft of torque, while the eventual Turbo S model will develop 560hp and 516lb-ft of torque.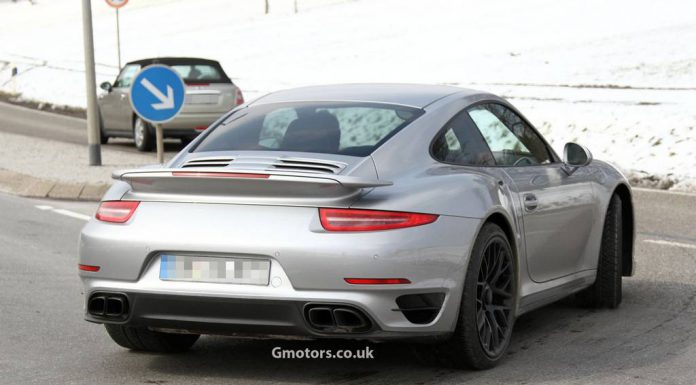 Furthermore, Road & Track has revealed that the new car will feature active aerodynamics with a small rubber tube under the front spoiler having the capacity to fill with air in Sport Plus mode, extending the spoiler downward and producing more downforce.
Furthermore, the 2014 Porsche 911 Turbo is set to lap the Nurburgring in less than 7:30 which would put it over 9 seconds faster around 'Green Hell' than its predecessor and just shy of the Porsche Carrera GT's time of 7:25.