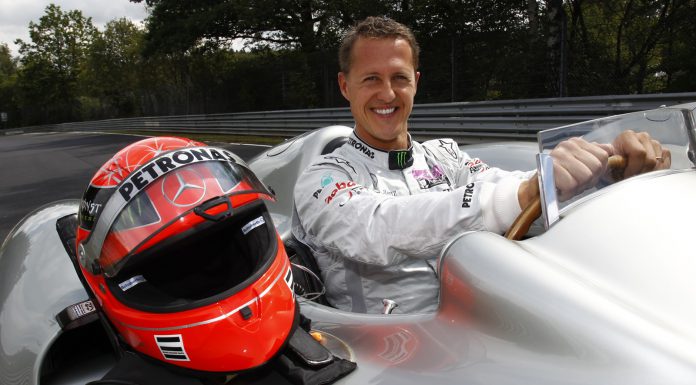 It's just been announced that seven-time Formula One World Champion Michael Schumacher will be just the second man to drive a modern-day Formula One car on the legendary Nurburgring on May 19th.
Since Niki Lauda's horrible 1976 crash at 'Green Hell', Formula One racing was abandoned at the track and the only other driver to drive a modern day Formula One car around the 'Ring since that time was Nick Heidfeld in 2007.
Michael Schumacher is set to pilot the Mercedes AMG F1 W02 car around the track ahead of the start of the 24-hour race around the Nurburgring. The venture has been organised to pay tribute to Schumacher's legion of German fans while also acting as a PR stunt for Mercedes-Benz as it'll be the first time one of their F1 cars as navigated the circuit since Juan Manuel Fangio took victory in 1954!
While speaking about the upcoming venture, Schumacher said, "I have a lot of fond memories of the Nürburgring and am really looking forward to giving fans and friends from my home town of Kerpen, which is quite close to the Nürburgring, something to remember as they see me drive by," said Schumacher.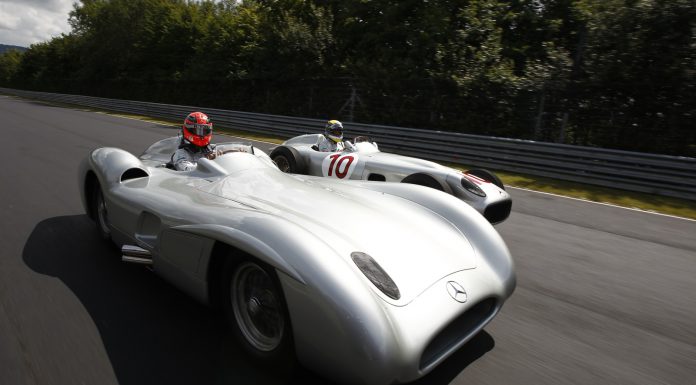 "But it will be a fantastic experience for me too, driving along the Nordschleife in a state-of–the-art Formula 1 Silver Arrow, particularly in view of the fact that the Silver Arrow's legend began here. Posting a lap in a modern Silver Arrow on the most beautiful and most testing circuit in the world, what a brilliant mix – it's every motor racing driver's dream," he added.
[Via Carscoops]