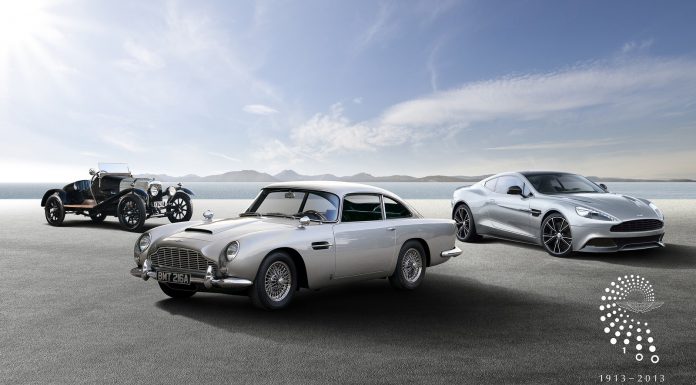 Aston Martin is using various strategies to celebrate their 100th anniversary and one of their latest one is a tour around selected destinations in Europe. The cars that will be toured around include the new Aston Martin Vanquish as the Ultimate GT but most important will be the oldest Aston Martin in existence, the A3 from 1921 accompanied by the 1963 Aston Martin DB5.
In that regard, Jeffrey L. Scott, Managing Director of Aston Martin Lagonda of Europe said;
This presentation of Aston Martin as a moving history is inspiring because for many this will be their first opportunity to see one of the earliest Aston Martins alongside our new flagship model, the Aston Martin Vanquish. This highlights in a very special way how far Aston Martin has advanced as a strong and independent company one hundred years young into the 21stcentury. This tour promises to be a true historical highlight for Aston Martin enthusiasts across Europe.
The following are the locations and dates for the tour visits over the next seven weeks.
23rd April Cologne (Germany)
25th April Luxembourg
26th April Hilversum (The Netherlands)
30th April Bremen (Germany)
3rd May Dresden (Germany)
6th May Vienna (Austria)
7th May Salzburg (Austria)
8th May Munich (Germany)
13th May Memmingen (Germany)
16th May Milan (Italy)
17th May Cadenazzo (Switzerland)
19th May – 21st May N24 Adac Nürburging (Germany)
23rd May Stuttgart (Germany)
24th May Düsseldorf (Germany)
29th May Kronberg (Germany)
1st June Safenwil (Switzerland)
6th June Monaco
11th June Lyon (France)
12th June Bordeaux (France)
13th June Paris (France)