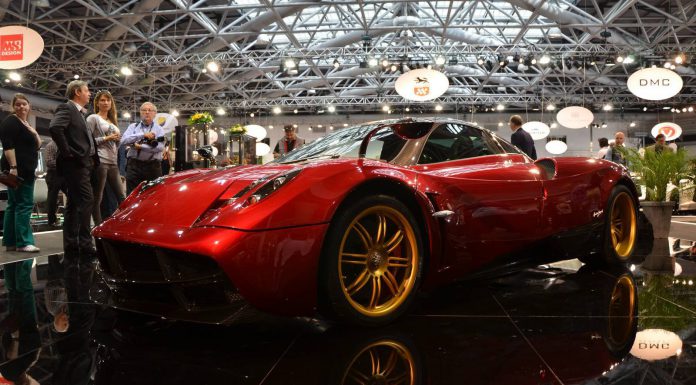 The Pagani are always a central point of any motor show they attend. They have the Pagani Huayra on display at Top Marques Monaco 2013 with a full complement of options! It has the track pack, a flashy set of gold wheels and the exclusive stereo system.
The bodywork of the Pagani Huayra, featuring gullwing doors, is constructed from carbon-fibre weaved with titanium. This advanced composite material was first tested on the Zonda R and combines the highest levels of rigidity with maximum lightness. The total weight of the Italian mid-engined sports car is 1,350kg.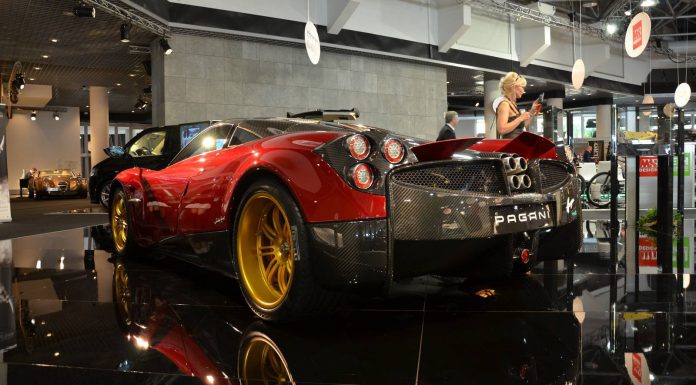 The Huayra is powered by a Mercedes-AMG twin-turbo V12. Displacement is 5,980cc and power peaks at 730 horsepower and 1,000Nm of torque. The power and enormous torque is transferred to the rear wheels via a seven-speed sequential gearbox cross and a dual-disc clutch. This enables the Huayra to accelerate from standstill to 100km/h in 3.3 seconds, while its top speed is an impressive 370km/h.
We're big fans of the Pagani Huayra, you can read why in through our earlier road test!