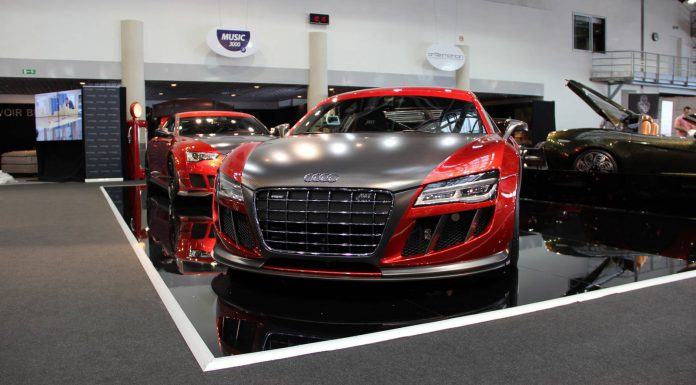 Fresh from its official unveil at the Geneva Motor Show, the ABT R8 GTR has been placed on display at Top Marques Monaco 2013. The ABT R8 GTR has a range of upgrades to performance, aerodynamics and cosmetics, making it a highly desirable machine. We sent a photographer for a closer look.
ABT are best known for their chip tuning. The ABT R8 GTR gets a package that boosts power up to 620hp. The top speed of the ABT R8 GTR is 325 km/h with a 100km/h sprint time of 3.2 seconds. Modifications to the body mean that the R8 weighs 100 kg less.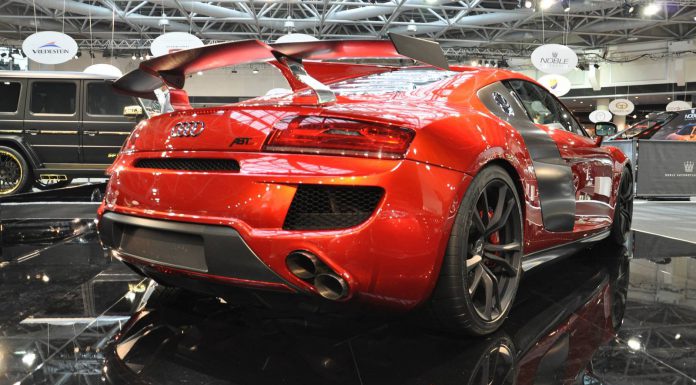 Door panels, exterior mirrors, front spoiler, rear spoiler, rear wing, hatch door and bonnet are all new and all made from carbon fibre.