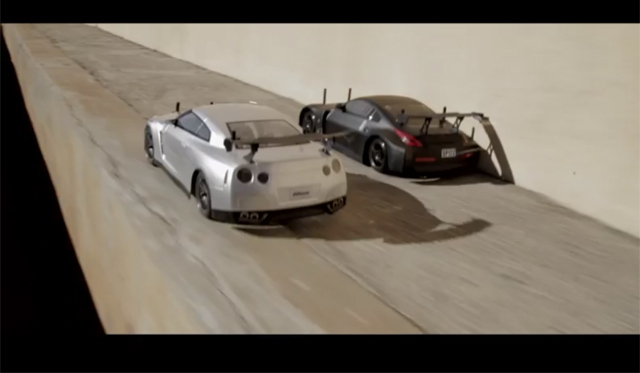 If you can believe it, the Fast and Furious film franchise rocketed into the spotlight almost 13 years ago. Since then, the films have seen nothing but box office success after box office success.
And while many car enthusiasts take umbrage in the often ridiculous driving and stunts performed in the films, they still flock to them in droves (the stunts are pretty cool, to be fair). And with the newest iteration of the franchise just around the corner, YouTube user nitrocrx created a parody only car guys could love. The action packed trailer for the 6th installment of the franchise was released a few months ago, and in that short amount of time, Nitro was able to create a very well produced and edited parody that places R/C cars in place of their real life counterparts.
All in all, the video is a pretty clever way for NitroRCX to advertise their R/C car business. We certainly weren't aware of the company beforehand; but we are now! For more of their videos, you can check out their channel here.
Check out the video above and tell us what you think in the comments below. Is the trailer cool or not?