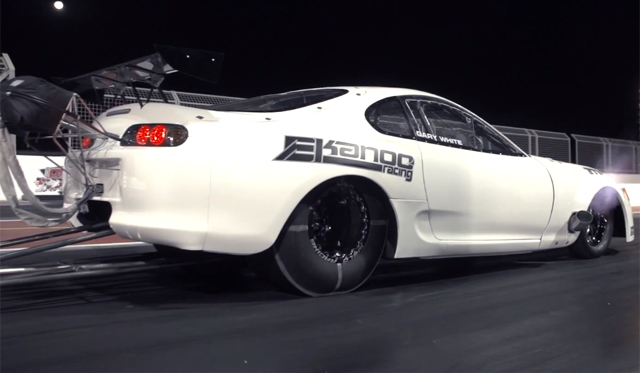 The team at E.Kanoo racing (the tuning company behind the world's quickest Toyota Supra) have put together the following 12 minute film documenting the record-setting run which took place in the Middle East recently.
As we recently showed you, this insane Toyota Supra managed to complete the quarter mile in a record-setting time of just 6.237 seconds at a top speed of 366km/h!
The following documentary traces E.Kanoo racing itself with team owner and founder Ebrahim Kanoo showcasing how his love for the Toyota Supra began when studying in Austin, Texas when he bought his very first.
He then shipped the car over to Bahrain where he began to modify it drastically as the street racing scene in Bahrain grew exponentially.
The coolest thing about this whole venture is the fact that Ebrahim Kanoo himself often pilots his insane Toyota Supra down the drag strip himself!