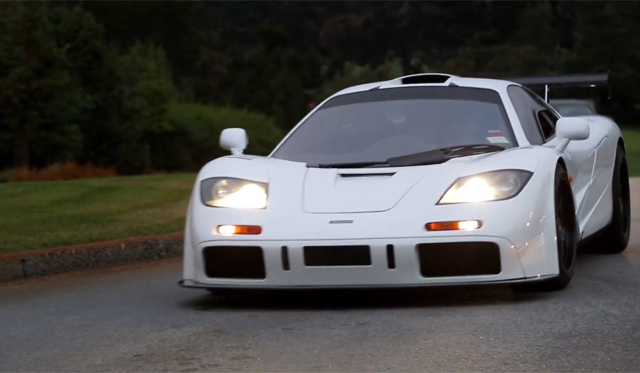 Although the McLaren F1's top speed of 241mph has been beaten by numerous other supercars in the last decade, this iconic British supercar still remains one of the most exclusive and well-respected cars ever produced.
As a result, ever having the chance to see one is an opportunity not many people have but fortunately, automotive photographer Jason Thorgalsen stumbled upon the following white McLaren F1 equipped with the rare downforce package at last year's Pebble Beach Concours d'Elegance.
This particular car originally left the factory in yellow, but the owner ultimately decided to step it up a notch by having it painted white and its wheels finished in a contrasting shade of black.
The following video includes some impressive drive-bys in the V12-powered supercar, as well as some impressive revs and even a small burnout!