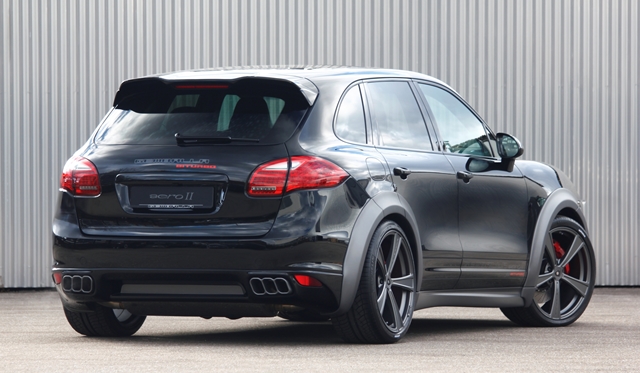 German tuning company Gemballa from Leonberg released a new exhaust system for various Porsche Cayenne 958 models.
Andreas Schwarz, Gemballa CEO explained that they would like to achieve the ideal balance between strict noise limits in town and a throaty roar on the open road with this system which is made of high quality stainless steel. So their specialists incorporated a variable exhaust valve into the system which consists of new rear silencer boxes that fit straight on, while the Turbo and Turbo S comes with adaptors that slip over their larger pipes. An electronic module controls the exhaust valves.
The triple outlet pipe design is offered with the "BLACK MAGIC" finish, while less flamboyant customers will appreciate the more conventional twin outlet-per-side end pipe design in polished stainless steel. It now goes on sale with full EC type-approval as well as German TÜV approval.