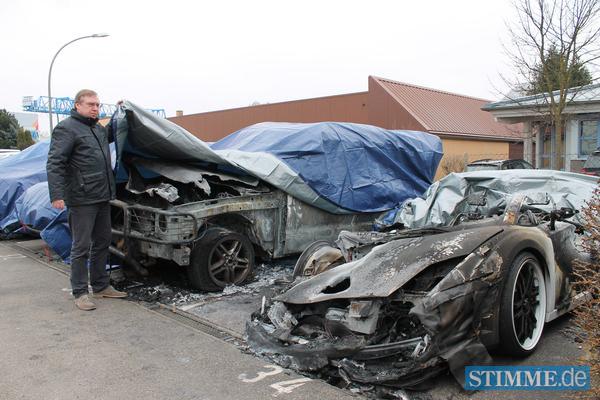 Investigators are still searching for answers after a German exotic car dealership went up in flames taking with it a Lamborghini Gallardo last week.
The fire took place at the Hohenasperg dealership in the middle of the night and police are still gathering evidence from the scene but believe the fire may be just another in a long-line of deliberately lit fires of dealerships in the area recently.
Four Land Rovers were also burnt during the fire.
All up, officials believe more than seven million euros worth of damage has been caused from the multiple fires.
[Via Stimme]