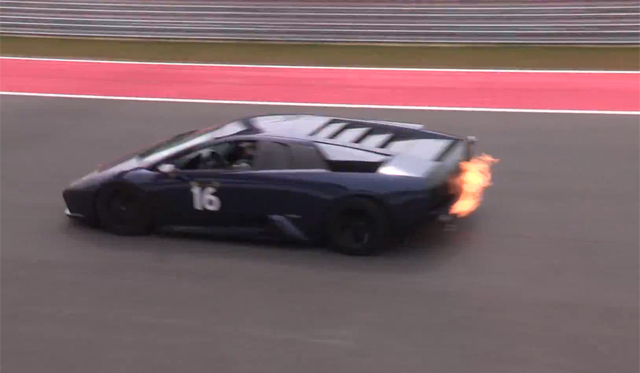 Since the opening of the Circuit of the Americas in Austin, Texas late last year, we've brought you a selection of videos filmed from exotic supercars lapping the world-class circuit during official track days.
The following video however, has to take the cake as being the very best yet. Shot by hightechcorvette, it features an insane twin-turbo Lamborghini Murcielago shooting flames on its journey around the track.
The car was taking part in the Lamborghini Club of Texas' official Running of the Bulls track day ever just over one week ago!