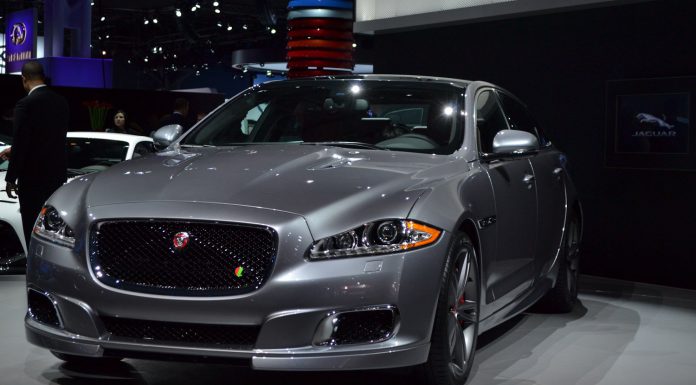 Jaguar have officially revealed the Jaguar XJR at the New York Auto Show 2013. The Jaguar XJR sees the return of the famous performance moniker. The new model slots into the range above the Jagaur XJ Supersport. We sent a photographer to take a look.
Jaguar fit the familiar supercharged 5.0-liter V8 engine to the Jaguar XJR. It comes tuned to produce 550hp and 502lb-ft of torque. Sixty mph will come up in just under 4.5 seconds, with the help of an eight-speed automatic transmission and paddle shifters.
In terms of exterior styling, a lot has changed. The 2014 XJR is now equipped with quad exhausts and forged 20-inch alloy wheels. Those wheels will be shrouded in bespoke Pirelli rubber. As far as the front styling goes, a new bumper and side skirts have been fitted along with a subtle trunk mounted spoiler.
For full details on the Jaguar XJR, visit our earlier post via the embedded link.