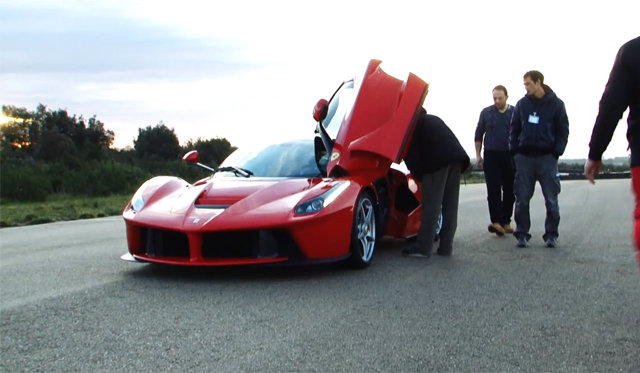 Ferrari has just released a video showcasing the work which went into shooting and filming the debut still shots and Driving images of its brand new halo car, the LaFerrari.
As the following video showcases, Ferrari managed to gain access to a private race track completely away from all spying eyes and swiftly set about filming the very first driving scenes of the LaFerrari!
Included in the video are some very nice accelerations from the V12 powered LaFerrari!