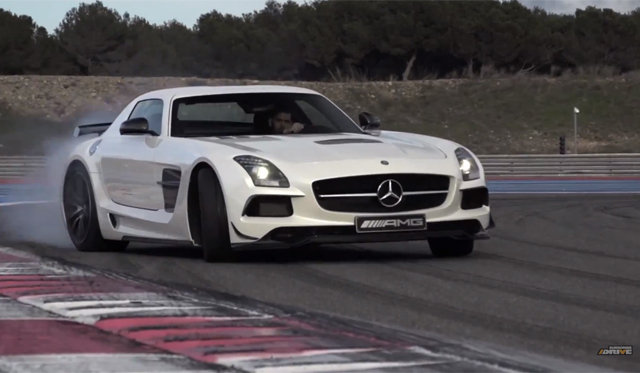 For the latest episode over Chris Harris on Cars, the man himself jumped behind the wheel of arguably the most insane Mercedes-Benz production car ever produced; the Mercedes-Benz SLS AMG Black Series.
Chris Harris was given the opportunity to take the 631hp, 6.2-liter V8 engined monster around the famous French Paul Ricard circuit twice and even in that very short amount of time, the journalist was thoroughly impressed by the car.
The video begins in typical informative Harris style as he walks us through the differences between the Mercedes-Benz SLS AMG Black Series and the regular car as Mercedes-Benz conveniently laid out the differing components between the cars.
However, the real-action kicks off at the 5-minute mark where Harris does one composed lap of the track, before turning all the systems off and performing some serious powerslides in this German supercar!