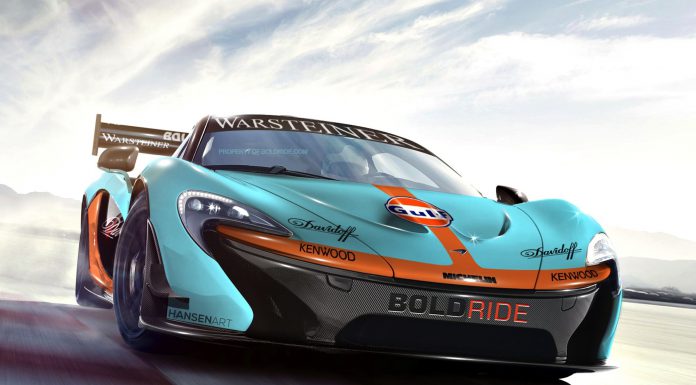 If the racing past of the McLaren F1 is anything to go by, then it's all but assured that the McLaren P1 will be turned into an endurance racer at sometime during its production run.
As a result, the team at Boldride put together the following renderings showcasing what a McLaren P1 GTR racer could look like when finished with an iconic Gulf paint scheme.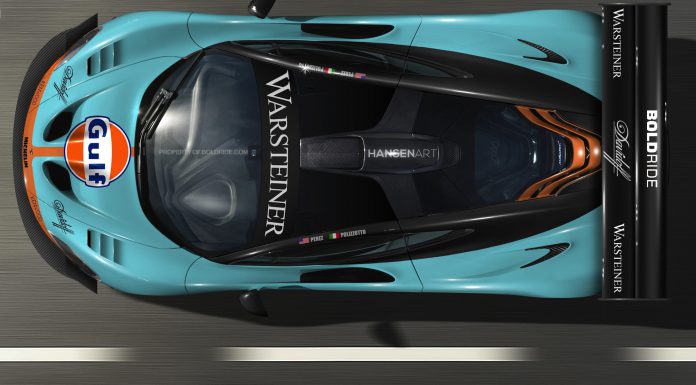 The car features all the necessary aerodynamic aids which any possible McLaren P1 GTR would actually feature with the most dramatic styling change being the addition of a large fixed carbon fiber rear wing in place of the retractable wing of the 'regular' McLaren P1!
[Via Boldride]