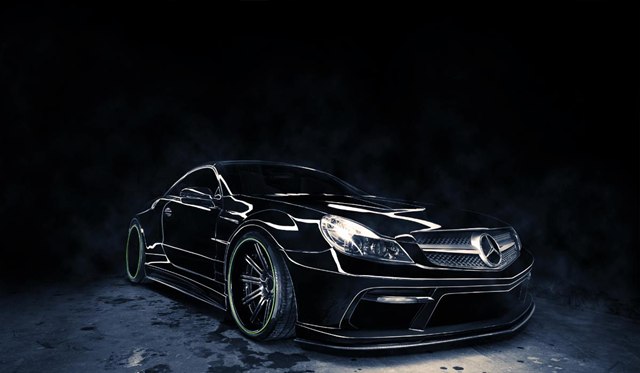 Long Beach, California-based tuning house Renown A.S. has released a new set of images of their widebody kit for the R230 Mercedes SL-Class. The package, called the R230 Sidewinder includes options for three different style rims, along with optional carbon fiber trim panels.
As you can see on the pictures, the package looks similar to that of the Mercedes-Benz SL65 AMG Black Series and makes it one inch wider than the Lamborghini Murcielago. The upgrade package includes all the necessary extras needed in such an extreme widebody modification. Updated body panels include, but aren't limited to, front bumper, hood, front fenders, side skirts, rear bumper and a custom diffuser.
Finally the car features engine modifications with upgraded internals and ECU tuning that push the car into the 700hp range.