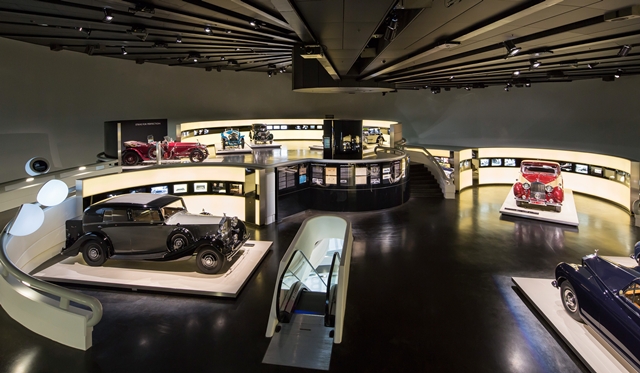 To celebrate the tenth year of the renaissance of the Rolls-Royce marque under BMW Group ownership and the 150th anniversary of the birth of Sir Henry Royce, the first ever Rolls-Royce Motor Cars exhibition has now opened at the BMW Museum in Munich.
The displays tell the story of the Rolls-Royce in chronological detail. From the meeting of the company's founding fathers to the present day. Covering more than 1,000 square metres over five floors, the exhibition includes 15 original Rolls Royce motor cars dating from 1907 to 2012.
The collection includes the famous 1926 Rolls-Royce 10EX, one of the most significant experimental cars in the world. More historic cars are displayed with themes including coachbuilding, timeless craftsmanship, bespoke design, engineering and advertising.