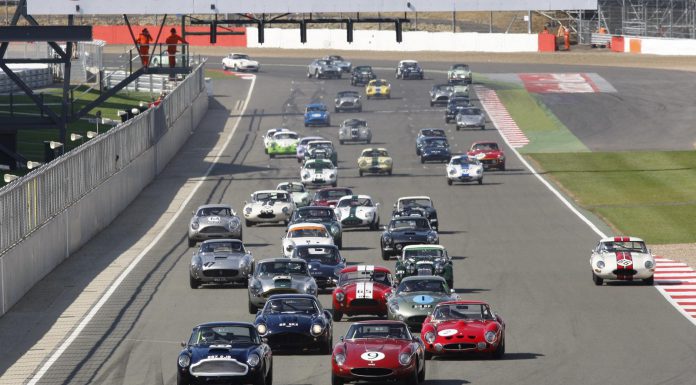 Aston Martin is celebrating its first 100 years; the centerpiece of the celebrations started on 15 July and will go all the way to 21 July next year. Among the ways to celebrate this 100 years are open house activities at Aston Martin's headquarters, factory-based events and driving tours including a James Bond-themed route around England and Wales taking in a number of the film locations, a drive through the Highlands and Islands of Scotland and a rally through six European countries.
In that regard, at lunchtime on Saturday 27 July Aston Martin will take its Centenary celebrations to the 2013 Silverstone Classics where they will parade 100 Aston Martins, they are the official "Featured Celebration Marque for 2013". This comes shortly after Porsche announced they will parade 911 Porsche 911s as part of the sports car 50th anniversary celebrations.
The Event Director Nick Wigley said;
We are thrilled to be celebrating such a momentous milestone in Aston Martin's illustrious history at next summer's Silverstone Classic. Silverstone is the perfect setting for such a special occasion and we are working closely with Aston Martin, the Aston Martin Heritage Trust and the Aston Martin Owners' Club to ensure this magnificent centenary is marked in fine style.