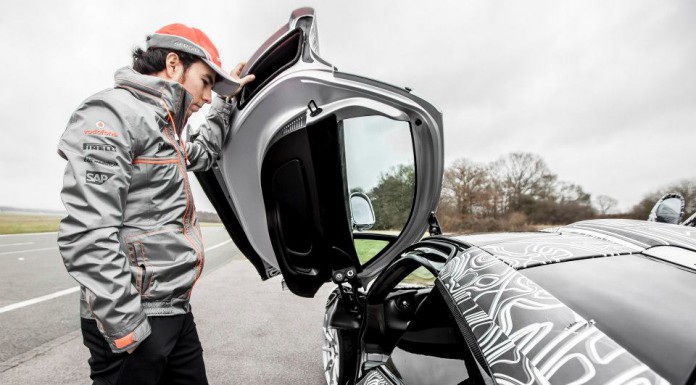 Sergio 'Checo' Perez has only been a part of the McLaren Mercedes Formula One team for around four months and he's already reaping those rewards as evidenced by his recent opportunity to take a McLaren P1 prototype around the Top Gear test track.
As the following images show, Checo was more than excited to be given this exclusive chance which only prospective buyers and official McLaren test drivers would generally have the opportunity to drive.
For the time being only the following gallery has been revealed, but a video tracing Sergio Perez's first drive in the McLaren P1 will be released very shortly so stay tuned for that!