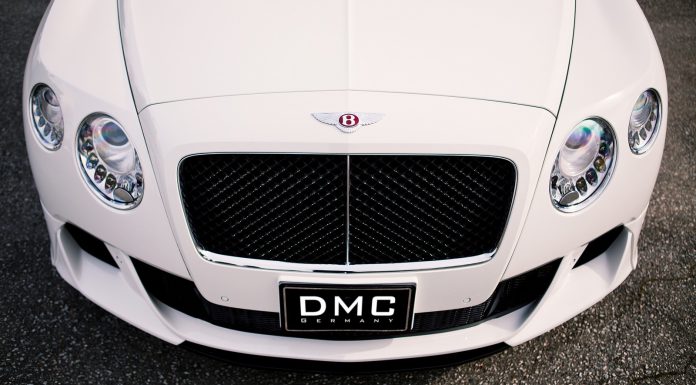 German tuner DMC has teased its upcoming project based on the 2013 Bentley Continental GTC. It will be named "Duro". The new release comes shortly after the tuner revealed the McLaren MP4-12C Velocita. Clearly they are on a roll with the British marques. The teaser image shows a redesigned front bumper with an aggressive design.
DMC are expected to reveal the whole package soon which will feature everything new from a rear bumper, diffusers, side panels and a decent yet strong trunk lip along with new wheels and an engine make-over.
Currently, the Bentley Continental GTC utilizes a W12 engine that produces 567bhp, with maximum torque of 700Nm at 1700rpm. It accelerates from 0-60mph in 4.5 seconds and can reach a maximum speed of 195mph. There is also a new 4.0 liter, twin turbocharged V8 that delivers maximum power of 507hp at 6,000 rev/min and a peak torque of 660Nm. Let's see what DMC has in store for us!