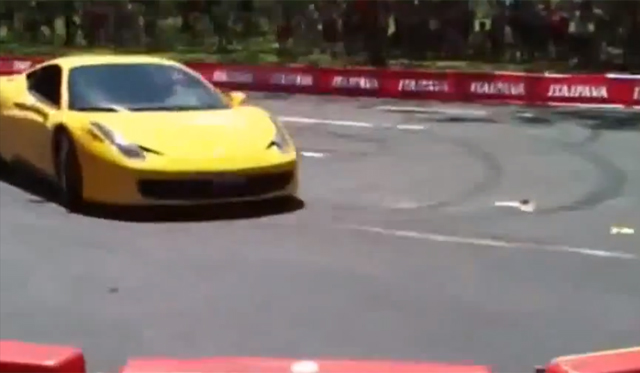 An unnamed Ferrari driver has been arrested after losing control of his Ferrari 458 Italia at a recent racing event in Brazil.
The owner somehow lost control of the car when approaching a turn and barrelled into the crowd where three spectators were injured, two of which were admitted to hospital.
A spectator at the event Cida Alves said, "We were behind the guard rail and he (the driver of the Ferrari yellow) lost control in the curve. Upon impact, a cyclist (who was in the audience) was thrown into the air and the rails fell on him. He was wounded in head."
One of the injured spectators received first-aid on site while the other two were taken to hospital before being released later that day.
It's currently unclear how the driver lost control, but he could be facing some serious fines.