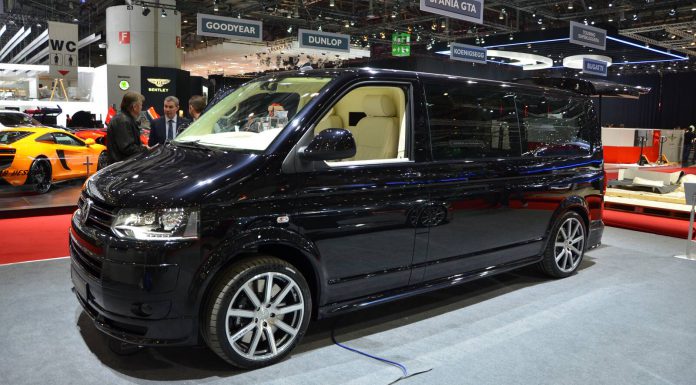 The MTM T300 was on display at the Geneva Motor Show 2013. While the power isn't quite as high as what we've seen and driven before, the luxury package is definitely there. We sent a photographer to take a look!
On the power side of things, the MTM T300 features a four-cylinder 1.9 litre engine producing 310hp through a 7-peed DSG gearbox. There is air suspension and an MTM brake kit hidden by 20 inch MTM Bimoto wheels. MTM also fit a unique twin-flow exhaust system.
The real draw is the interior. The MTM T300 has been designed with business in mind. MTM have fitted four seats with cream quilted leather. It is fully connected with docking stations for iPad and iPhone as well as a wide screen TV fitted to the driver partition wall.