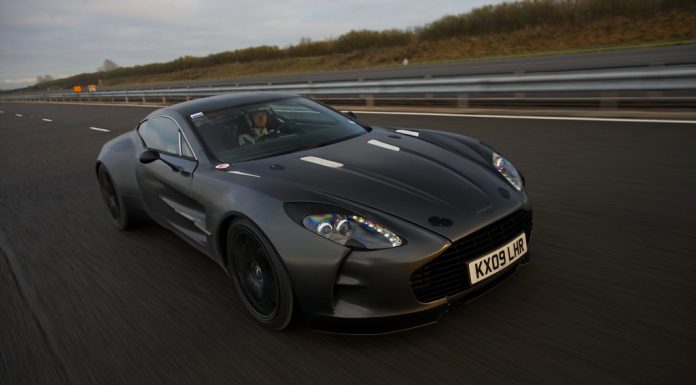 To top off Aston Martin's ongoing celebrations for its 100th Anniversary, the company is set to premiere a brand new V12 Vantage based supercar at the upcoming Nurburgring 24 Hour race in May.
The car has been dubbed the Aston Martin CC100 and is set to become the firm's second most expensive model behind the One-77 and above the V12 Zagato. In order to justify such a high price, the Aston Martin CC100 will be limited to just two units.
The Aston Martin CC100 will be a convertible and will be influenced by the design DBR1 racer. With that being said, the Aston Martin CC100 will be the firm's most unique creation as it'll feature no doors or roof, meaning it'll essentially be similar to the Lamborghini Aventador J albeit without scissor doors.
No technical specifications have been released for the car thus far, but it'll inevitably feature a heavily updated version of the V12 Vantage's 5.9-liter V12 engine.
[Via Autocar]