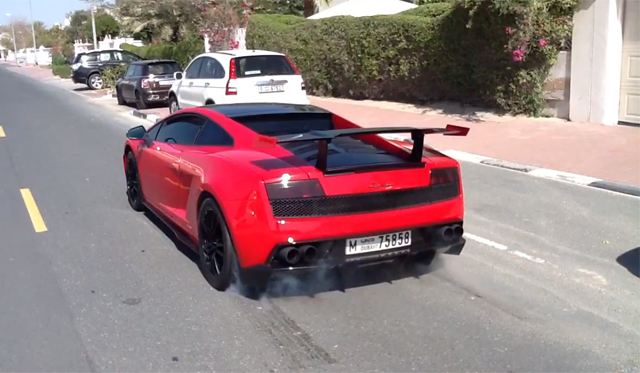 With the invention of launch control systems for high-end supercars, acceleration times have decreased dramatically as all the on-board computers within most supercars control the launch to ensure maximum grip and limited wheel spin occurs.
The owner of the following red Lamborghini Gallardo LP570-4 Super Trofeo Stradale however, didn't receive such control when he initialised the launch control system for the very first time instead of Lamborghini's patented 'Thrust Mode'.
As soon as this Italian exotic sets off, the rear wheels spin ferociously, despite the all-wheel drive system, before rocketing this Super Trofeo down the road!