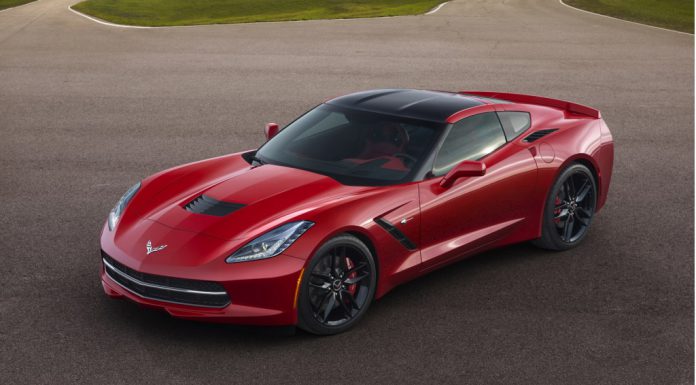 The 2014 Chevrolet Corvette Stingray has only just been released and now new reports are emerging suggesting that Chevrolet could be developing a brand new entry-level model for the 2015 model year which would sit below the 450hp variant already previewed at the 2013 Detroit Motor Show.
This new report comes courtesy of Motor Trend and also suggests that the new base Chevrolet Corvette C7 could feature a redesigned front fascia, modified fenders and a different rear diffuser, while also losing the Stingray name.
On paper, developing such a car seems to defy all logic as Corvette's have always been revealed in their most basic of forms, before a selection of facelifted and more powerful versions are introduced throughout the car's lifespan.
Despite this however, Motor Trend claims that this brand new 2015 Chevrolet Corvette could even ditch the LT1 V8 engine of the current Corvette Stingray in place of a 5.3-liter V8 engine from the 2014 Chevrolet Silverado and GMC Sierra tuned to produce less than 400hp.
All of these downgrades could result in the entry-level Corvette costing less than $50,000!