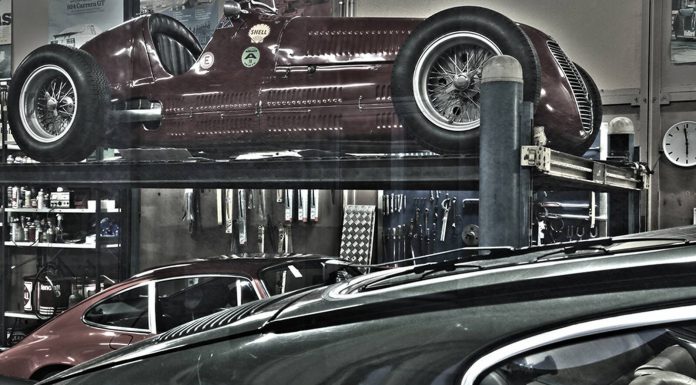 We got an awesome set of photos recently from GTspirit reader Nick Love. They reveal a garage owned by ex-Swiss racing driver Angelo Pallavicini. Angelo Pallavicini started his career in German Touring Cars, perhaps his biggest success came in 1979 with his fellow drivers Herbert Müller and Marco Vanoli. Pallavincini finished in fourth place overall and first in the GT +3.0 class at 24-hour Le Mans race.
Pallavicini's greatest rides were the Porsche 934 and the BMW M1. He competed at Le Mans twice with both. Today he runs a garage named Angelo Pallavicini Automobile in Switzerland. This is where the photos were taken!
In the pictures you'll see a few choice examples of Porsche models including a Porsche 365, a Porsche 935 K3 and a Porsche 911 S. The car on the lift appears to be a 1930's Formula 1 car of some description. Be sure to follow Nick on Facebook for all his latest shots!