The following 1959 Troy Roadster was listed on eBay early last year, and even though it's currently unclear how much the roadster sold for, it's more than interesting to note that a car like this has remained in such pristine condition since its inception of 50 years ago.
Only one 1959 Troy Roadster was created by Wally Troy in the early 1950's, with the car going on to featuring prominently in Hot Road Magazine in 1960. This particular car then has a few lost years between 1960 and 1975, when the owner responsible for the eBay sale purchased the vehicle and oversaw a complete restoration in the 1990's.
The car was then slightly tweaked, including a new front grille before the owner happily went about fitting a brand new 350 Chevrolet V8 into the car, after it was discovered the original powerplant was missing.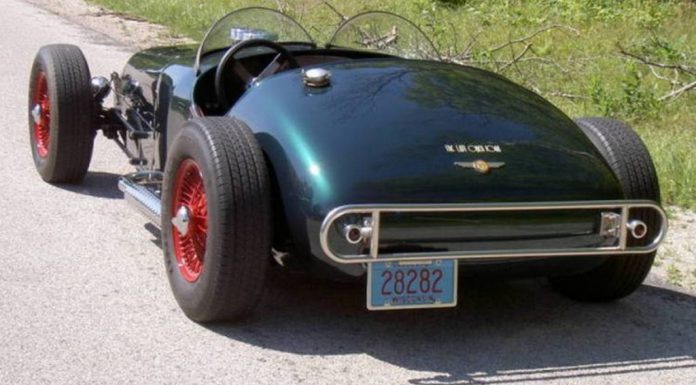 As with any car of this time, the 1959 Troy Roadster features a very unique minimalistic interior, with little more than a gear lever, two seats, a steering wheel and the few necessary gauges.
[Via Barns Finds]