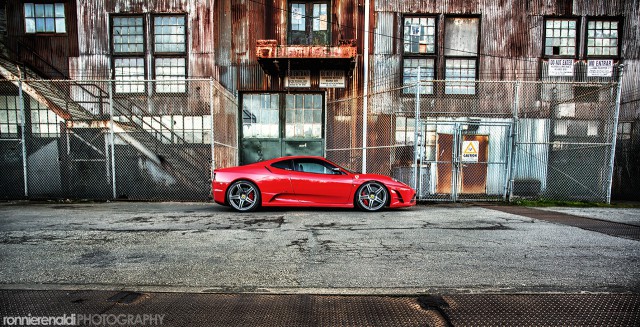 Our latest Photo Of The Day feature comes courtesy of automotive photographer extraordinaire Ronnie Renaldi and features a bright red Ferrari 430 Scuderia in an old and rusty industrial estate.
What we love about this shot so much is the juxtaposition between the technologically advanced and still relatively new Ferrari 430 Scuderia compared to the harsh, decaying tin building behind.
This particular Ferrari 430 Scuderia is then riding on a set of HRE Performance wheels.
Be sure to check out Ronnie's Facebook page for more stunning photographs!