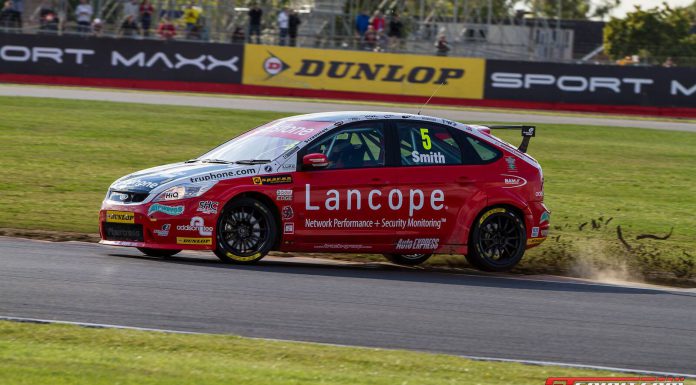 Last week saw the announcement that Matt Jackson and Aron Smith have remained with Motorbase performance for 2013. Both racers will be competing in NGTC Ford Focus ST's.
Matt Jackson has competed in the BTCC for seven seasons and 2013 will be his fourth year racing with the Motorbase squad. Aron Smith former Motorsport Ireland Young racer of the year will be entering his second season of BTCC both with the Motorbase team. Matt and Aron finished the 2012 season in 7th and 8th position respectively.
Matt Jackson said;
"2012 was a season of two halves for us, with the latter part focussed on developing and testing the new NGTC with the view that 2013 would be a key year for the team and myself. The NGTC programme has been an exciting project to be involved with and what we achieved in 2012 was epic. In the space of 80 days we took the car from the drawing board to race wins; and this has given us a great platform to start from"

"We also knew how much more the NGTC could give and the Motorbase boys have worked incredibly hard over the winter to improve the car further. We will have to wait for the weather to improve so I can further my knowledge of the car, but I believe that together with the passion within the team, we have a car that can challenge for the main title in 2013."
Aron Smith said
"To return to for a second season with Motorbase is what I always wanted, so fingers crossed I can give them the results that they deserve.I think this season will be a great one to be part of as all the major teams have converted to the NGTC regulations which can only mean one thing – some great racing! Before Christmas I got my first taster of the NGTC Focus and was blown away by it. Since then the team have been flat out developing it even further so I can't wait to start testing once again."

Both Jackson and Smith could be contenders for the BTCC 2013 championship. Team Principal David Bartrum said "I believe we have one of the strongest driver pairings on the grid."
GTSpirit will bring more news on further BTCC team developments and driver line-ups over the next few months prior to the start of the race season. We will be attending the BTCC Media day on 21st March for a full run down of all competitors and race cars for the upcoming season.