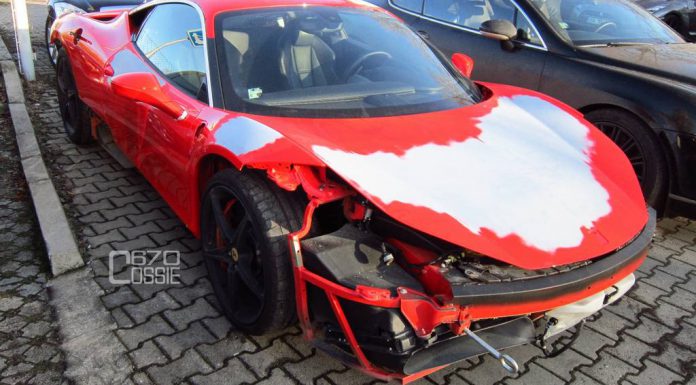 Another day and yet another completely destroyed supercar. This time the car in question is the stunning Ferrari 458 Italia and the location of such a devastating crash is Prague with the following images being snapped by Samuel Marecek.
Few details are known about this particular Ferrari 458 Italia, except for the obvious fact that it's missing much of its front bumper, both its headlights, rear bumper, rear taillights and a selection of other components.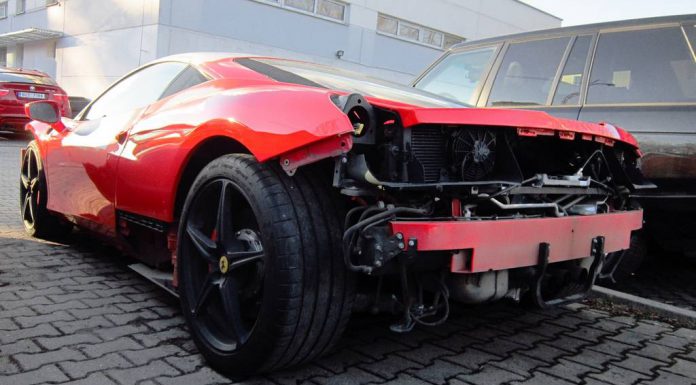 Due to the fact that there are no obvious signs this car has been involved in a high-speed crash (e.g. there are no crumpled body panels or structural damage) we can only speculate that this car is either in the process of being repaired following a crash or has been stolen and has had some of its components stolen.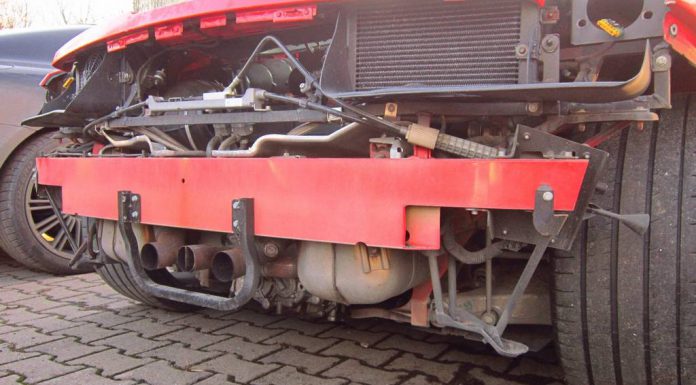 This Ferrari 458 Italia is parked in a car park which also features a BMW X6 M, a Bentley Continental GT, various Mercedes-Benzes, a Porsche Cayenne and even a grey Nissan GT-R all of which seem to be in perfect condition clearly highlighting that the people responsible for trashing this Ferrari 458 Italia only had it targeted.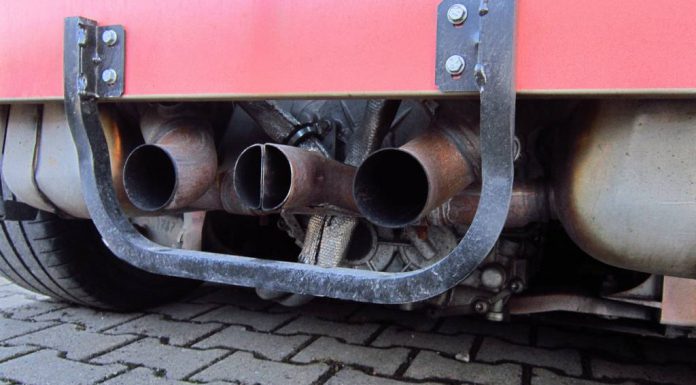 We hate to speculate but we're leaning towards the fact that either a brazened individual or a group of them, saw this 458 Italia parked and went about stripping it of parts, including the Ferrari badges and that these picture were snapped just prior to the Ferrari 458 Italia hitting the paint shop as evidenced by the primer present on some of the body panels.