A very rare 2009 Lamborghini Murcielago LP640 has just been listed on sale at Symbolic Motors with an offered price at $269,980, and while that may not seem all too impressive, the fact that this particular Murcielago is painted in a unique shade of matte blue courtesy of Lamborghini's Ad Personam program makes it one of the most unique Murcielago's currently for sale anywhere in the world.
Lamborghini first debuted the Ad Personam program back at the 2008 Detroit Auto Show, and the following year, an identical matte blue Lamborghini Murcielago LP640 then stunned the crowd alongside a Gallardo LP560-4 finished in the same color.
If that wasn't enough to get your enticed by this listing, then check out the rear of the car as it features brand new, aftermarket chrome exhaust tips in place of the stock, singular oval-shaped exhaust tip.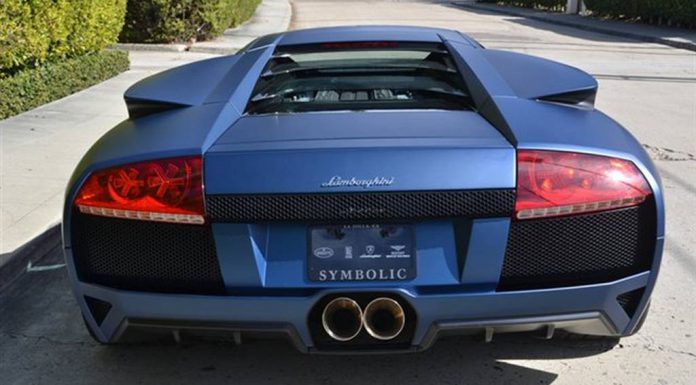 What's more impressive, is that the car is fitted with a 6-speed manual and has only travelled 355 miles and comes complete with an optional Navigation system, Sport Seats, Alcantara interior trim, the carbon fiber package and branding package with this options costing well over $20,000.
For more information, check out the full listing with contact details for Symbolic Motors!