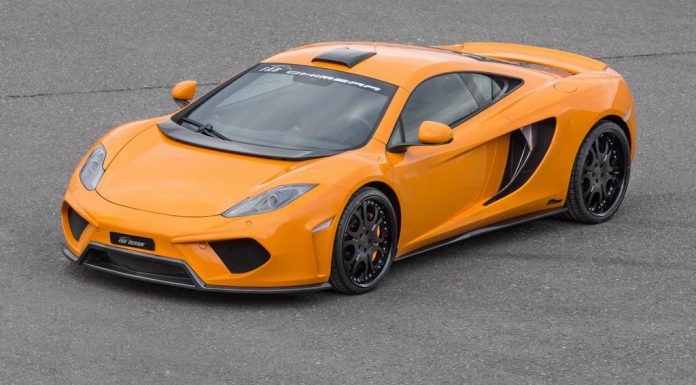 The FAB Design 12C Chimera has been revealed in the lead up to the Geneva Motor Show 2013. Swiss tuning specialists FAB Design have released images and details of their latest McLaren MP4-12C tuning package which takes the already extreme looking 12C and turns the dial up to eleven.
The new car is set to be dubbed the FAB Design 12C Chimera. The new bodykit has been produced solely with ultra-light carbon GFK composites. This bodykit addresses almost every surface of the McLaren 12C and adds FAB Design's own little flair to the creation.
The components that go into creating the overall package include a completely redesigned front bumper finished with a bare carbon fiber front splitter, a new carbon fiber side air intake, modified carbon fiber side sills, and a completely overhauled rear end which features modified air vents, rear taillights and exhaust outlets.
FAB Design claims that this new design provides "significantly calmer airflow" when compared to the standard McLaren 12C.
Fortunately, FAB Design didn't neglect the interior of the FAB Design 12C Chimera. This has been customised with a new, three-piece FAB Evoline steering wheel. The car then features a brand new exhaust system courtesy of FAB Design, which adds an additional 15hp to the British supercar.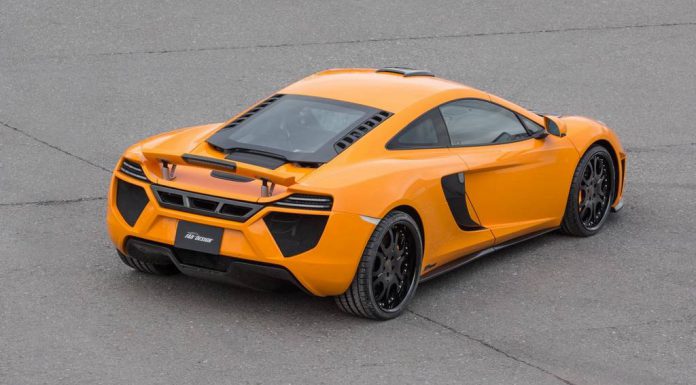 All included, the FAB Design Chimera kit will set you back 16,900 euros plus shipping costs.