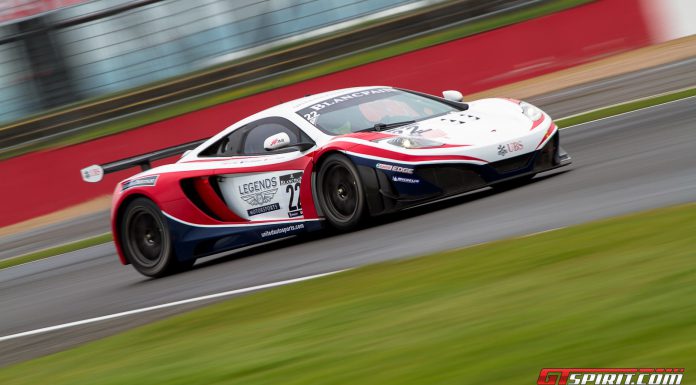 The Avon Tyres British GT Championship has seven rounds for the 2013 season. This years championship is looking to be an exciting one, with more than twenty six cars already entered. The British GT Championship is of course, the leading national GT Series.
The British GT Series will also visit the Netherlands for the Trophy of the Dunes, held at the Zandvoort Circuit. In typical British GT style the opening round will be held on Easter weekend at Oulton Park, Cheshire and the closing round will be at Donington Park.
The full Avon Tyres British GT Championship 2013 calender is as follows:
Round 1 Oulton Park 1st April 2013
Round 2 Rockingham 5th-6th Mat 2013
Round 3 Silverstone 25h-26th May 2013
Round 4 Snetterton 15th-16th June 2013
Round 5 Brands Hatch 10th-11th August 2013
Round 6 Zandvoort 6th-8th September 2013
Round 7 Donington Park 5th-6th October 2013
The British GT Championship Consists of three classes GT3, GT4 and GTC. One new car for the 2013/2014 season is the Bentley Continental GT3 Which was on display at Autosport international. It is not known how many races the Bentley will compete in but rumour has it that it will make an appearance towards the end of the racing season.
Cars which are confirmed for the GT3 Class include:
Aston Martin Vantage
Audi R8 LMS Ultra
Bentley Continental GT
BMW Z4 GT3
Corvette ZO6
Ferrari 458 Italia
Lamborghini LP560-4
McLaren MP4- 12C
Mercedes Benz SLS GT3
Nissan GT-R
Ginetta G55
Porsche 911 GT3-R
For the GT4 Class, the confirmed cars are:
Aston Martin Vantage GT4
BMW E32 M3 GT4
Ginetta G50
Mazda MX5 GT4
Lotus Evora GT4
Toyota GT86 GT4
The GTC Class will also include:
Ferrari 458 Challenge
Lamborghini LP570-4 Super Trofeo
Porsche 911 Carrera Cup
Beechdean have returned to the series with Andrew Howard and Jonny Adam's No 7 Aston Martin V12 Vantage GT3. This stunning car was on display at Autosport International 2013. Another GT Championship competitor on display was the Blendini Ginetta G50 GT4.
This year will see Richard Abra and Mark Poole step up to the British GT pairing up with Barwell Motorsport in the Aston Martin V12 Vantage GT3. Abra and Poole won the Britcar 24 Hour Race in 2012. In the gallery you will see a few shots taken by Steven Roe from that Race and some others from previous seasons. Also including some of the models at Autosport International.