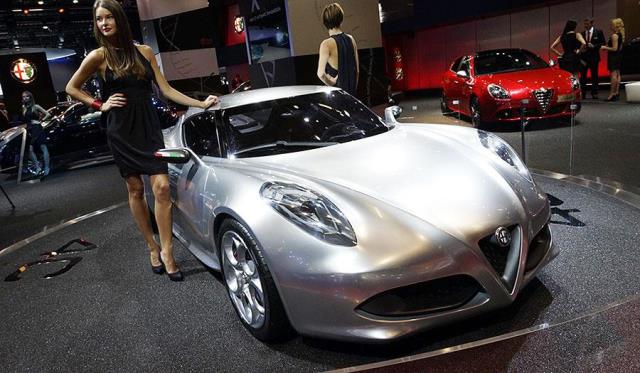 A Chrysler Executive has rebealed that the Alfa Romeo brand will finally outsell the Fiat brand in the US. Fiat is targeting more than 300,000 Alfa global sales by 2016. In US, the Alfa Romeo brand will now be offered once again and sold at Fiat dealerships.
This comes at a time when the Alfa Romeo brand makes a return to the US after an absence of two decades. They will launch the new campaign with the highly anticipated Alfa Romeo 4C expected later on this year. Peter Grady, head of network development for the Chrysler Group said that after the Alfa Romeo lineup in the United States is filled out, the brand is forecast to outsell Fiat models.
Sergio Marchionne, chief executive of both Fiat and Chrysler, has said on several occasions that Jeep and Alfa Romeo are the only true global brands in the two companies' portfolios. Marchionne has also said that he intends to merge the two companies by 2015. Fiat now owns 58.5 percent of Chrysler, up from the 20 percent it received when the Detroit-area automaker came out of bankruptcy in 2009.