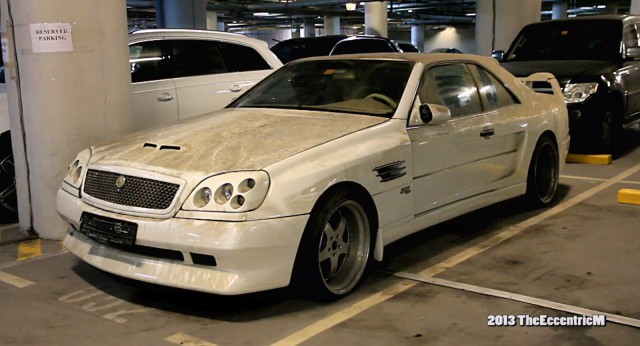 German tuning company Koenig was founded back in 1974, applying their years of motorsport know-how into tuning road going cars.
The company's namesake, Willy Koenig was an accomplished racer in his own right. In the early 90's, Koenig was German STT-Champion drivng the 935 K3. According to Koenig, "the philosophy of KOENIG-SPECIALS has been to built the ultimate in sportscars for the road, a synthesis of aerodynamics and design." Something they certainly accomplished over their many years of tuning.
Koenig gained a worldwide presence from their exotic modifications to cars that were already, in the eyes of many, as exotic as one could get without so much as a long flight and a bevy of immunizations. However with infamous cars like the 1,000hp Ferrari Testarossa, Koenig became the tuner of choice for those who wanted big horsepower, individuality and, most of all, bonkers performance. Modifications to less exotic cars such as Mercedes' and BMW's became the company's bread and butter.
The video above documents a sad reminder of one of the world's greatest tuning company's – Koenig Specials. The car in the video appears to be a CL-Class Mercedes, tuned by Koenig back in the 1990s. The car, stuck in a parking garage somewhere in Dubai, was captured by YouTuber TheEccentricM.
What do you think of the video?