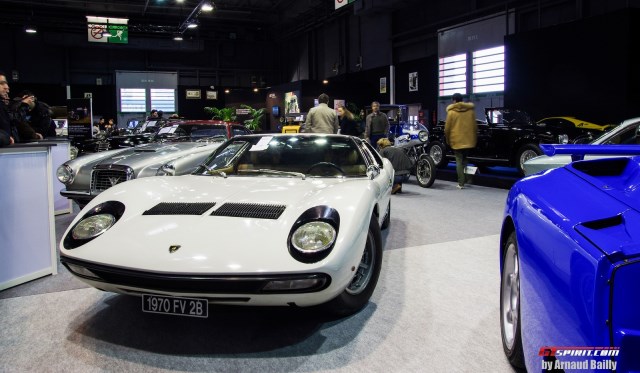 The 2013 edition of the Salon Retromobile took place from February 6th and ended on February 11th with an auction happening between those 5 days. It's a classic car event that takes place in France with exhibitors showcasing their various classic cars and restorations linking the past to the future.
Some of the exhibitors in the show included the coachbuilder Touring Superleggera who showed two rare projects from its restoration department namely the Alfa Romeo 6C 2500 and Lamborghini Flying Star II all Touring bodyworks.
Touring Superleggera is recognized worldwide as one of the iconic names in Italian car design and coach building and was founded by Felice Bianchi Anderloni and Gaetano Ponzoni in 1926. Other cars included a Lamborghini Miura, Mercedes-Benz 300SL among others.
The Alfa Romeo 6C 2500 is the very first 6C 2500 Touring Berlinetta built in cooperation with Alfa Romeo, between 1938 and 1939, powered by an SS engine fitted with 3 Weber carburettors. It is built in aluminium with Superleggera technique.
The Lamborghini Flying Star II which was also known as the Lamborghini 4000 GT Flying Star II is a one-off built by Touring Superleggera on a Lamborghini front engine rolling chassis, it was first shown at the 1966 Torino Motor Show. It's based on a shortened and strengthened 350GT chassis then fitted with the aluminum 4L, V12 engine and a 5 speed gearbox of the 400 GT series.
[via Arnaud Bailly Photographe]