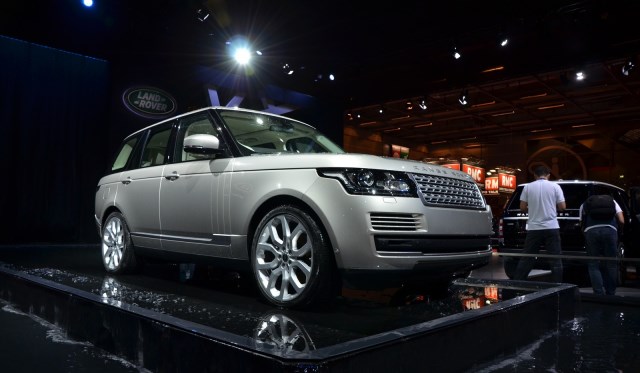 The 2013 Range Rover has enjoyed a successful introduction to the market already with both buyers and tuning houses taking the opportunity to add it to their collection. A leaked report which we found on Top Speed says that the luxury SUV is about to experience a few changes with the 2014 model. The 2014 Range Rover HSE will soon retire the 5-liter V8 powerhouse and pick up a smaller 3.6 liter supercharged motor.
The move is seen as a way to achieve better fuel economy. The move produces a drop in power by some 35hp but yields an improvement of fuel economy. The numbers are expected to stand at 16mpg city, with 22mpg highway and 18mpg combined. CO2 emissions also decrease by 22 percent.
The naturally-aspirated 5.0-liter V-8 is currently rated at 375 horsepower and 375 pound-feet of torque and a 0-60mph time of 6.5 seconds. The Supercharged version of the 5.0 liter V8 will remain as the top of the range model. It currently discharges 510 horsepower and 461 pound-feet of torque with a 0-60mph time of 5.1 seconds. Both engines are paired with a ZF eight-speed automatic gearbox.
As for the prices, the 2014 V6 supercharged version will cost $83,545 while the V8 version will be priced from $99,995.