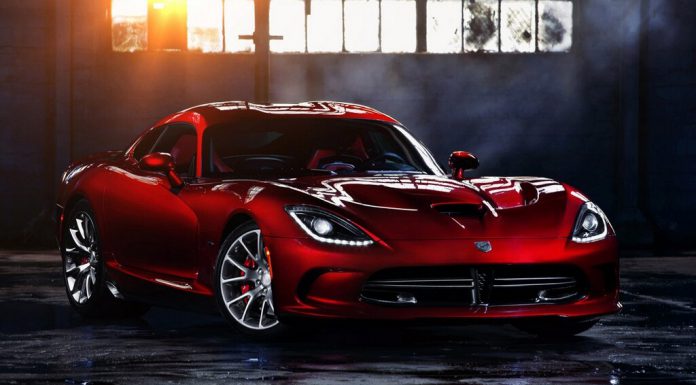 Convertible supercars have become so common, that whenever a new supercar hits the market, you could almost be assured that a drop-top version will be offered within two or three years. And the same principal goes for last year's 2013 SRT Viper GTS, but if SRT President Ralph Gilles it to be believed, and we think he is, the American brand is in no rush to cut the roof of the new Viper.
This news is quite surprising on one hand, as Chevrolet has already confirmed that a convertible version of the Corvette Stingray C7 is headed to Geneva before hitting dealerships later this year.
Nevertheless, while talking to Wards Auto, Gilles said that, "Under the skin is a convertible chassis. It's already there – the stiffness is there. It's extremely easy should that come, but we're not in any rush." With that being said however, Gilles did say that we can expect an SRT Viper Convertible "within a few years".
Due to the fact that creating a drop-top seems so easy for SRT, there's really no need to cut the coupe's roof off until sales and production of the regular car have hit full stride and until the production plant equipment can be tweaked to deal with the lack of a hardtop.