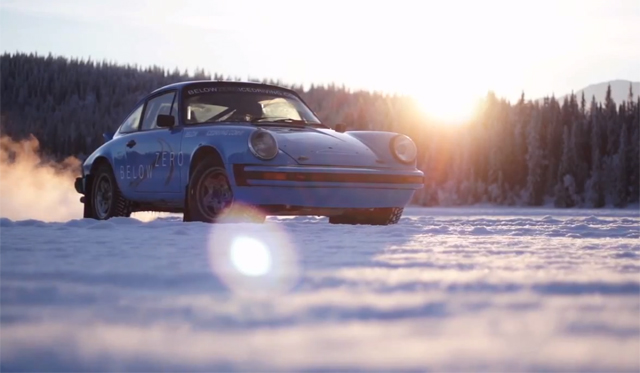 In the latest episode of Chris Harris on Cars, the British-born journo travelled to the heart of Sweden to drive an old Porsche 911 on a frozen lake, and the results speak for themselves!
What's surprising is that Harris even claims in the video that if he had one last drive to complete, he would travel to Sweden and go ice driving and even though that could have been the adrenaline talking, this is unquestionably one of the biggest cheap thrills available for any driving enthusiast.
The particular Porsche Harris drives features a 3.2-liter engine delivering approximately 250hp. Even though that may not sound too spectacular, the addition of studded tires, a stripped out interior, a manual transmission and a limited-slip differential, you have one of the most enjoyable sports cars at your fingertips!