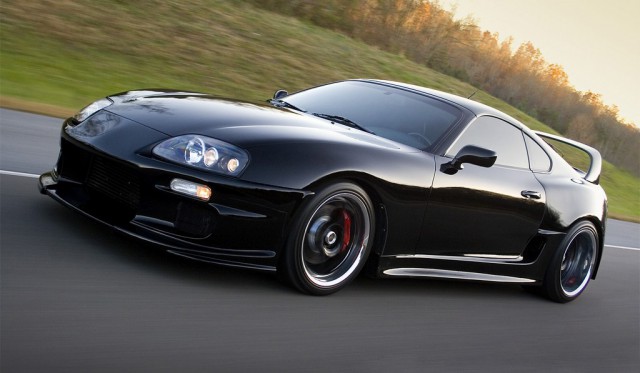 Speculation about a new Toyota Supra has been around for years now, and despite the Toyota GT 86 arguably taking off from where the Supra left off, the Japanese mega-company is still reportedly developing a new Supra anticipated to be launched by the end of 2017.
As a result of the GT 86 filling the entry-level sports car market like the original Supra did, the next-generation Supra will sit about the GT 86 to become a true Porsche 911 competitor. And if the latest rumors about its engine are to be believed, it'll certainly give the base Carrera a run for its money.
These reports suggest that the car could be fitted with a turbocharged, 2.5-liter four-cylinder engine pumping out 400hp thanks to the addition of a hybrid powertrain system.
Whenever the new Supra does hit the production line, it's expected to be built in collaboration with BMW and will ride on an uprated version of the GT 86's platform, while BMW will take care of the suspension tuning.
Even though the new Toyota Supra won't hit production for at least another four years, it's possible a concept could be previewed as early as this year's Tokyo Motor Show.
[Via Motor Trend]