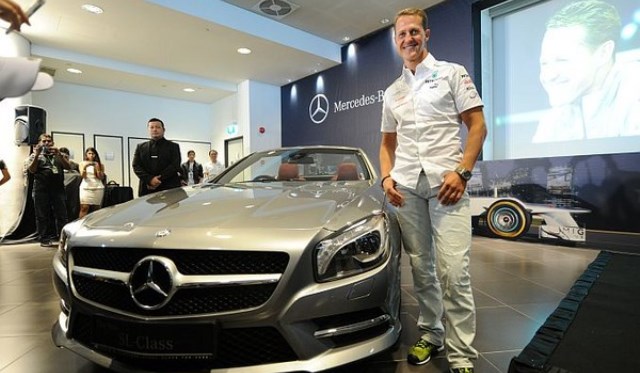 Latest reports from the Mercedes F1 racing team indicate that the recently retired veteran team driver Michael Schumacher will now head over to the Mercedes-Benz road cars division where he is expected to work closely developing the companies high performance vehicles. According to Autocar, Team Principal Ross Brawn said that Michael will take on an ambassadorial role. He added that the development of models, particularly high-performance cars, is something Michael enjoys very much.
This reports comes after a high profiled engineer from the AMG division quit Mercedes-Benz for BMW M-Division. Michael, despite being a veteran racer, is accredited for helping in the development of various high performing cars. During his racing career with Ferrari, he helped in the development of their cars including the Enzo-based FXX, 458 Italia and even the California.
Having appeared at recent Mercedes-Benz launches including the new SL63 AMG, Schumacher has all the experience required for this kind of job.
The 7-time world champion holds several records to his title including most championships, race victories, fastest laps, pole positions, points scored and most races won in a single season, 13 in 2004. He also broke the record for most consecutive podium finishes.