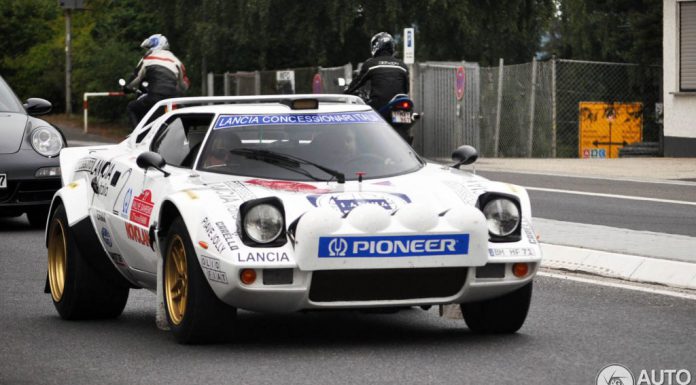 Even though the original Lancia Stratos can be out-paced by almost any modern-day hot hatch, very few road-legal cars have the racing pedigree of the Stratos.
In its hey-day, the Stratos dominated all-forms of rallying, wrapping up multiple world titles before being retired from competitive racing. The road-legal version features a 190hp engine, capable of launching the lightweight car to 100km.h in just 7.1 seconds and onto a top speed of 230km/h. However, thanks to the car's complicated four-wheel drive system and tiny wheelbase, it provides thrills like no other car.
Add to that an extremely loud, unrestricted exhaust note, and the point that just 200 road-going variants were produced, and the rarity and exclusivity of the car becomes clear, which is why spotting one near the Nurburgring is such an epic achievement!
[Via Autogespot]