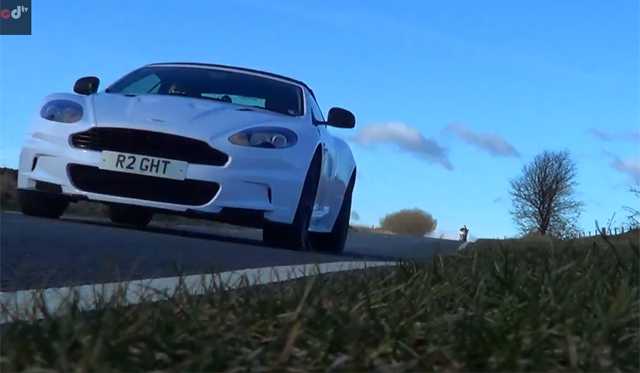 If you cast your minds back a few years, you may remember Top Gear's James May classifying the Aston Martin V8 Vantage as one of the world's loudest supercars with its V8 exhaust note capable of being heard from over a mile away.
Well ladies and gentlemen, thanks to the following video shot by the Supercar Driver on YouTube, we may have a contender as one of the loudest Aston Martin's in the world. This particular white DBS Volante features custom decat exhaust pipes thanks to Supercar Wraps in the UK and when combined with some scenic country roads, this stunning British supercar makes for a video well-worth watching in its entirety.
As impressive as the car may sound from the outside, we can barely begin to imagine what it'd be like hearing that intoxicating exhaust note filling the cabin with the roof down! Don't forget to turn up your speakers for this ear-piercingly loud Aston Martin DBS Volante!