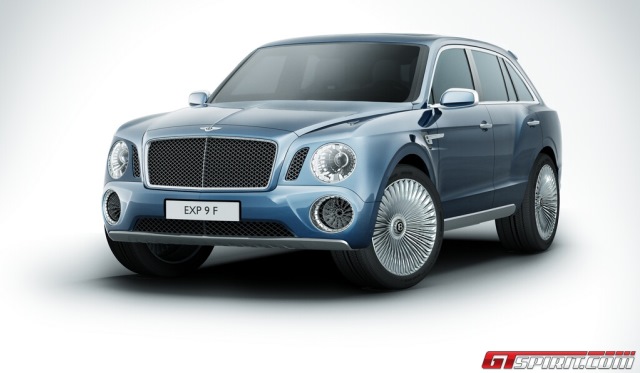 Bentley's new SUV has apparently been approved for production by Volkswagen executives according to the latest reports from Handelsblatt a German newspaper. The SUV codenamed Falcon is based on the EXP 9F SUV concept that was unveiled at the Geneva Motor Show last year.
According to Volkswagen's board of directors, they approved the model as they are sure it will pay off. The Falcon will cost around €200,000 ($270,920 or £171,440 at today's exchange rate) with an annual production run of 5,000 units. Bentley has previously said that the EXP 9F would be the most expensive SUV ever built.
Bentley will still have to wait for its own board of directors to give the official green light to proceed. However, Handelsblatt confirms that the Falcon will built in Bratislava, Slovakia and then shipped to Crewe, England for final assembly.
The EXP 9 F Concept should come fitted with Bentley's 6.0 liter, twin-turbocharged W12 engine with an eight-speed transmission. The 6.0 liter currently develops 600bhp and 800Nm of torque. With the Falcon being based on the EXP 9F, we expect a powerhouse similar to this one if not close enough to match.