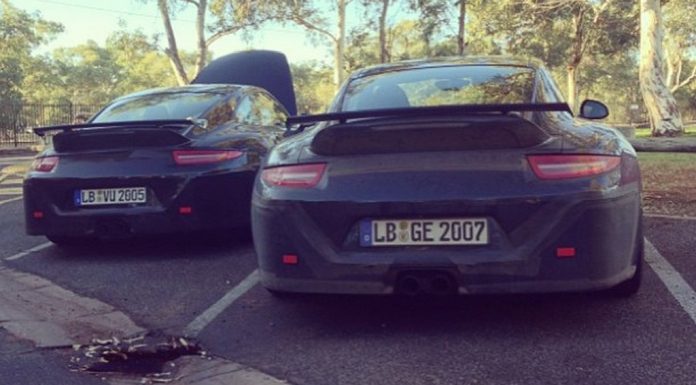 With the 2014 Porsche 991 911 GT3 set to debut in just four weeks at the 2013 Geneva Motor Show, two new spy pictures of the car have appeared online thanks to the team at Downshift.
The following pictures were taken in the hot outback of Queensland, Australia and the first depicts two almost completely un-disguised 2014 Porsche 911 GT3 caught hot-weather testing in Australia prior to the start of production later this year, while the second shows four prototypes.
The pictures don't show anything we haven't seen on other GT3 prototypes before, but it's worth mentioning that all 991 GT3 prototypes have been fitted with rear wings significantly smaller than the one fitted to the outgoing 997.2 model.
Instead the new model will feature a prominent ducktail-spoiler which will then incorporate an additional rear wing for that extra bit of downforce.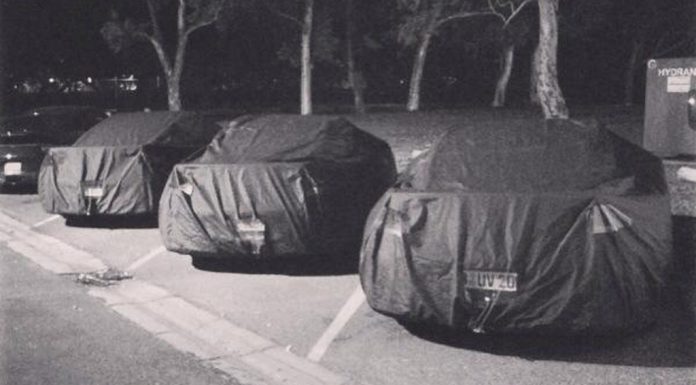 If earlier reports are to be believed, Porsche is expected to drop the first teaser image of the car sometime this month.